Skip Global navigation and goto content
Left navigation requires javascript to be enabled in your browser.
Immunizations
Contact Us
 

Mailing Address

921 N. Davis St. 

Bldg. A, Suite 251 

Jacksonville, FL 32209 
The Florida Department of Health reminds you that your best defense against preventable diseases is vaccination.  Vaccines help develop the body's ability to fight germs, which cause certain infectious diseases. 
Measles, mumps, rubella, pertussis, diphtheria, tetanus, polio, varicella, pneumococcal disease, hepatitis A, hepatitis B, influenza, meningococcal and Haemophilus influenzae type b (Hib) are all preventable by vaccine. 
These common childhood and adult diseases are easy to spread from one person to another.  They are particularly dangerous to very young children who have low resistance to infection, and are more likely to develop serious problems such as deafness, retardation, brain and spinal cord damage and, occasionally, death.
Community members are advised to follow vaccination schedules based upon the appropriate age group for when the dosage is most effective.
Use the drop down menu on the left to learn more about vaccinations by age group.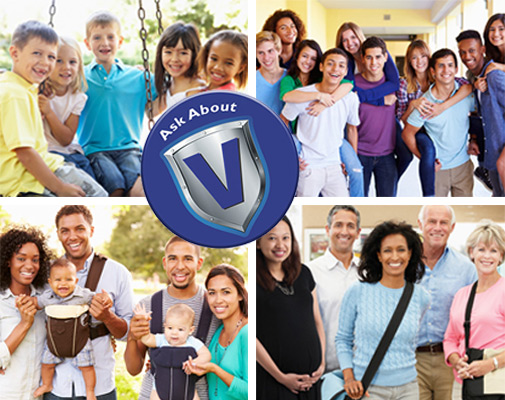 Cost for Vaccinations 
Uninsured, Medicaid, and private insurance accepted.
Cash, checks and credit card payments accepted.
Florida SHOTS 
Florida SHOTS (State Health Online Tracking System) is a free, statewide, centralized online immunization registry that helps parents, health care providers, and schools keep track of immunization records. Ask your health care provider for a personal identification number so you can view your child's immunization history and print a copy of your child's Florida Certification of Immunization (DH Form 680).
For more information visit the Florida SHOTS website. You can also call the Florida SHOTS Help Desk at 1-877-888-7468.
Vaccine Safety 
The Florida Department of Health continually monitors vaccine research and safety concerns.
It is important to note that, to date, there is not any scientific evidence that vaccines cause:
Asthma
Autism
Juvenile diabetes
Multiple sclerosis
Sudden infant death syndrome