Skip Global navigation and goto content
Family Planning Education and Outreach
Contact Us
 

Mailing Address

921 N. Davis St. 

Bldg. A, Suite 251 

Jacksonville, FL 32209 
Service Goals 
The Family Planning Team promotes strategies and initiatives to raise awareness and prevent unintended pregnancy, STD and HIV through clinical services and comprehensive and abstinence-based sexual health education.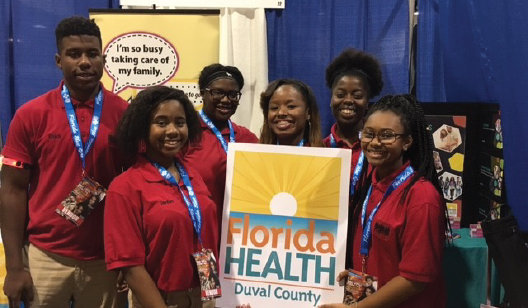 Services Provided 
Health Education
Healthcare provider education on best practices for adolescent sexual and reproductive healthcare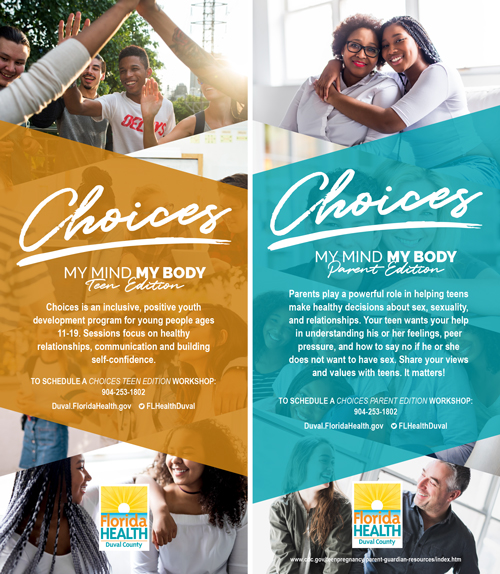 Choices: My Mind, My Body. Teen Edition
Peer Health Advocates
Sexual Risk Avoidance Education/Abstinence Education Program
Male Reproductive and Sexual Health Education
Healthcare Provider Training
Youth and young adults, ages 15-24, provide peer-to-peer sexual health education, risk reduction, and safer sex prevention messages.  Peer Health Advocates also support and encourage young people to access clinical health services for prevention, screening, and treatment.
Peer Health Advocacy Brochure (2.5 MB PDF)
The Sexual Risk Avoidance Team uses two evidence-based curricula, Promoting Health Among Teens (PHAT) and Making a Difference, to educate young people ages 11-19 about preventing unplanned pregnancy, STDs, and HIV/AIDS  through learning and practicing skills to abstain.
The Family Planning Team promotes male use of clinical services and education for reproductive health.  Community-based initiatives include education about the importance of preconception health (before pregnancy), leadership development, conflict resolution, communication, and building healthy relationships.
The Family Planning team coordinates and hosts professional development for DOH-Duval healthcare providers as well as other clinical partners on the use and integration of adolescent friendly and culturally competent best practice care.
Payment Options 
No costs are associated with health education and peer advocacy.
Service Locations 
Education services at various community-based organizations (upon request)
Group health education at Teen Health Centers located at schools throughout Duval County. View the Teen Health Centers page for locations and more information.