Skip Global navigation and goto content
Teen Health
Contact us
 

Mailing Address

900 University Boulevard North 

Jacksonville, Florida 32211 

 
Teen Health Centers
Free & confidential HIV/STD testing, pregnancy testing, and education for 13-19 year olds. For more information call 904-253-1040.
Andrew Jackson High School
3816 North Main Street
Every other Monday.
Englewood High School
4412 Barnes Road South
Every other Tuesday.
Jean Ribault High School
3701 Winton Drive
Every other Wednesday.
Robert E. Lee High School
1200 McDuff Avenue South
Every other Thursday.
Sandalwood High School
2750 John Prom Boulevard
Every other Wednesday.
Terry Parker High School
8015 Parker School Road
Every other Tuesday.
Westside High School
5530 Firestone Road
Every other Thursday.
Ed White High School
1700 Old Middleburg Road North
Every 4th Monday.
Lunch - 2:30 p.m.
Fletcher High School
700 Seagate Avenue
Every 4th Tuesday.
First Coast High School
590 Duval Station Road
Every 4th Friday.
Time: Lunch - 2:30 p.m.
Early release days: 10:30 a.m. - 12:45 p.m.
The Florida Department of Health in Duval County (DOH-Duval) provides full medical care for children from birth to 18 years of age. Teen health services are available at health centers conveniently located throughout Jacksonville and at Jean Ribault High School. Children's services include well child visits, immunizations, sports physicals, dental care, sick care, mental health counseling, and psychiatric services. Teens can also receive family planning services with or without parental consent. Our dedicated team of health care professionals provide quality services to children and teens.
Available Clinic Services for Teens:
Pregnancy tests
STD testing
Education and counseling
Domestic violence and human trafficking education
Contraceptive methods (birth control), which consists of:

Condoms
Pills
Nuva Ring (by appointment)
Long-acting methods which include Depo Provera and Nexplanon Mirena (IUDs). These have to be ordered via prescription and require a follow-up appointment.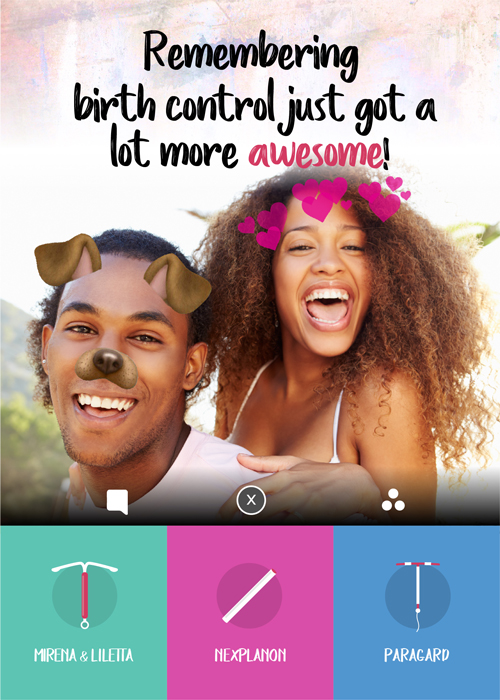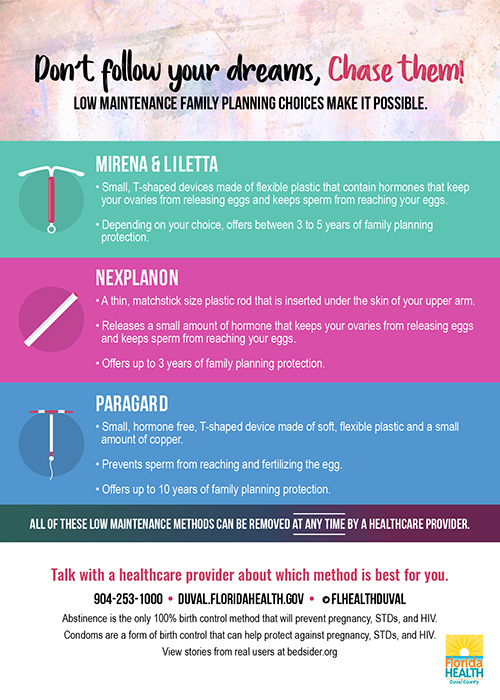 Download the Long-Acting Reversible Contraception (LARC) flyer.