Skip Global navigation and goto content
Senior Executive Leadership Team
Contact Us
 

Mailing Address

921 N. Davis St. 

Bldg. A, Suite 251 

Jacksonville, FL 32209 
Akilah J. Pope, MD
Interim Medical Executive Director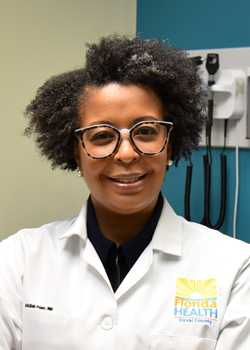 Dr. Akilah Pope became the Interim FDOH-Duval Medical Director on July 1, 2021.  She also serves as the Lead Senior Physician for the Florida Department of Health-Duval. Dr. Pope is Board Certified in Pediatrics. A native of Memphis, Tennessee, she is a graduate of Dillard University in New Orleans, Louisiana and James H. Quillen College of Medicine in Johnson City, Tennessee. She completed her pediatric residency training at Louisiana State University Health Sciences Center in New Orleans, Louisiana. 
Dr. Pope has been with the health department since 2010. She currently provides pediatric services to patients at the Center for Women and Children. Prior to joining FDOH-Duval, she worked as an emergency room doctor and cared for children at a private practice. She also enjoys being a clinical preceptor for pediatric and family practice residents, nurse practitioner students, and physician assistant students from several colleges and universities in Florida.
---
Antonio Nichols
DOH-Duval Assistant Director - Administration and Operations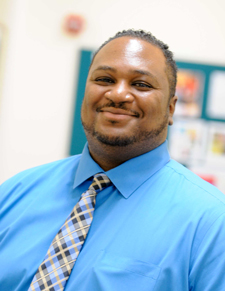 Antonio Nichols is the Assistant Director for Administration and Operations. He provides leadership for the following departments: Finance and Accounting (Budget, Accounts Payable, Accounts Receivable and Medical Billing), Vital Statistics, Clinical Operations, General Services, Information Technology, Emergency Preparedness, Human Resources and the Office of Performance Improvement. Mr. Nichols has over 18 years of experience in public health. Over the course of his career, he has gained knowledge and skills in fiscal administration rule and policy implementation. His education includes a master degree in business administration.
---
Richard Ward
DOH-Duval Assistant Director - Public Health Programs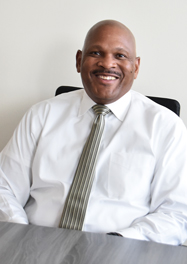 As Assistant Director for Public Health Programs, Richard Ward provides leadership for three complex, multi-disciplined divisions: Community Health Programs, Nutrition and Chronic Disease and Environmental Health. Mr. Ward is instrumental in the formulation of division strategic plans, policies and procedures, including those designated by state and local legislative mandates, which have a significant impact on environmental protection, illness prevention and patient quality of care. 
Mr. Ward joined team DOH-Duval in January 2017 as Director of General Services and Safety Coordinator. Shortly thereafter, he was asked to assume additional duties as Director of Emergency Preparedness and Response.
Before joining the agency, Mr. Ward worked for CSX and Grainger in a Management capacity. Mr. Ward is also a retired Veteran who dutifully served our country for 27 years.  During his military career, he served in numerous senior leadership roles.
Mr. Ward holds a Bachelor's Degree from Northwood University and a Master's in Business Administration from Columbia University, and will complete his Doctorate in Business Administration, with a specialization in leadership in November 2021.