Skip Global navigation and goto content
Adults need protection too!
Contact Us
 

Mailing Address

921 N. Davis St. 

Bldg. A, Suite 251 

Jacksonville, FL 32209 
Pearl Immunization Center
5322 N. Pearl St.
Jacksonville, FL 32208
Hours of operation:
8:00 a.m. – 5:00 p.m.
Closed for lunch
Noon – 1:00 p.m.
South Jacksonville Immunization Center
3225 University Boulevard
Suite 200
Jacksonville, FL 32216
Hours of operation:
8:00 a.m. – 5:00 p.m.
Closed for lunch
Noon – 1:00 p.m.
3rd Wednesday
8:00 a.m. - 10:00 am only
Center for Women and Children at Central Health Plaza
515 West 6th Street
Jacksonville, FL 32206
Hours of operation:
8:00 a.m. – 5:00 p.m.
Appointments are required for immunization services.
Call 904-253-1130 to schedule an appointment.
Last patient seen at 4:00 p.m.
Keep vaccine between you and disease (Adults).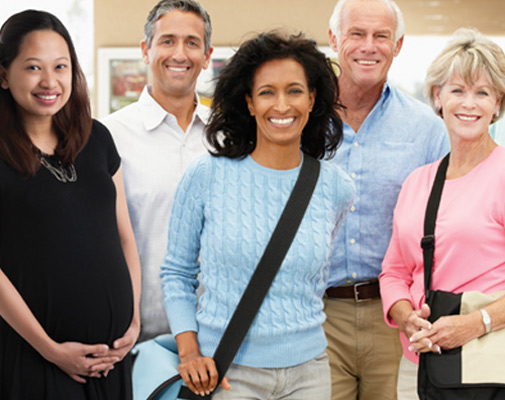 Vaccines are not just for kids!  Adults need protection too!
Vaccines aren't just for children; they protect adults from diseases like pneumonia, tetanus and the flu.
Vaccine recommendations for adults include the annual seasonal flu vaccine and the tetanus shot every ten years. In addition, certain vaccines for adults are necessary based on factors such as age, lifestyle, health conditions, occupation and travel. Vaccines are particularly important for those with chronic conditions, who can develop extra problems from vaccine-preventable diseases.
Adults can experience severe illness from childhood diseases, so it's important to know if you are up-to-date. During each routine checkup, talk with your health care provider to make sure you have all age-appropriate vaccinations.
If you are in need of or are behind in getting vaccinated, schedule an appointment at one of our Immunization Centers.
See the recommended schedule (218 KB PDF).