skip to content
10th Annual Global Big Latch On
 

August 02, 2019

9:00 AM - 11:00 AM

*The latch on time is 10:30 a.m., but participants must be registered by 10:15 a.m.
Event Location
Administrative Offices at the 900 Building
900 University Boulevard North
Jacksonville, FL 32211
Smith Auditorium
Event Contact
Price: Free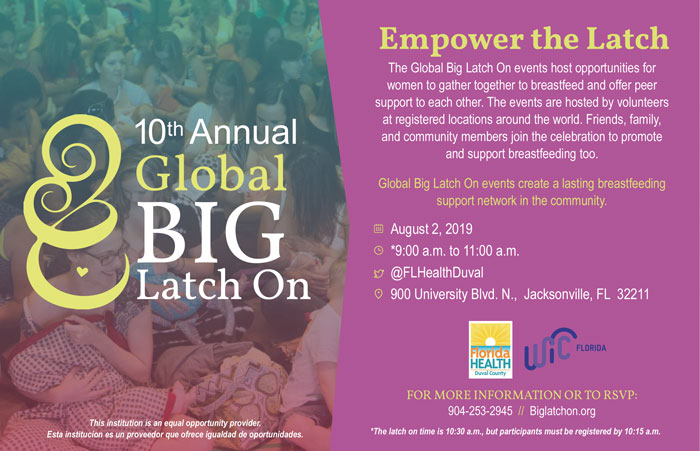 Empower the Latch
Join us for the 10th Annual Global Big Latch On
The Global Big Latch On events host opportunities for women to gather together to breastfeed and offer peer support to each other. The events are hosted by volunteers at registered locations around the world. Friends, family, and community members join the celebration to promote and support breastfeeding too. 

Global Big Latch On events create a lasting breastfeeding support network in the community.
Event Starts: 9:00 AM
Event Ends: 11:00 AM