skip to content
The Big Latch On 2018
 

August 03, 2018

9:00 AM - 11:00 AM

Participants must be registered by 10:15 a.m.
Event Location
Administrative Offices at the 900 Building
900 University Boulevard North
Jacksonville, FL 32211
Event Contact
Price: Free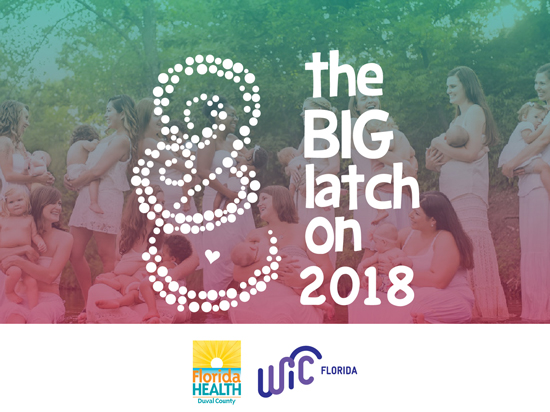 LATCH ONTO LIFE!
The Global Big Latch On events are opportunities for women to gather together to breastfeed and offer peer support to each other. Friends, family, and community members join the celebration to promote and support breastfeeding.
Join us for activities, fun games, and infant weight checks.
For more information or to RSVP: 904-253-2945 or BigLatchOn.org
This institution is an equal opportunity provider.
Esta institucion es un proveedor que ofrece igualdad de oportunidades.
Event Starts: 9:00 AM
Event Ends: 11:00 AM